Based on data from Johns Hopkins University, Worldometer.info, and the BOP, the United States has the highest rate of infection of any major country on earth at 275.49 infected per 100,000 population. If, however, the BOP were a country, it would have over 2.5 times the rate of infection as the U.S. at 792.61 per 100,000 inmates.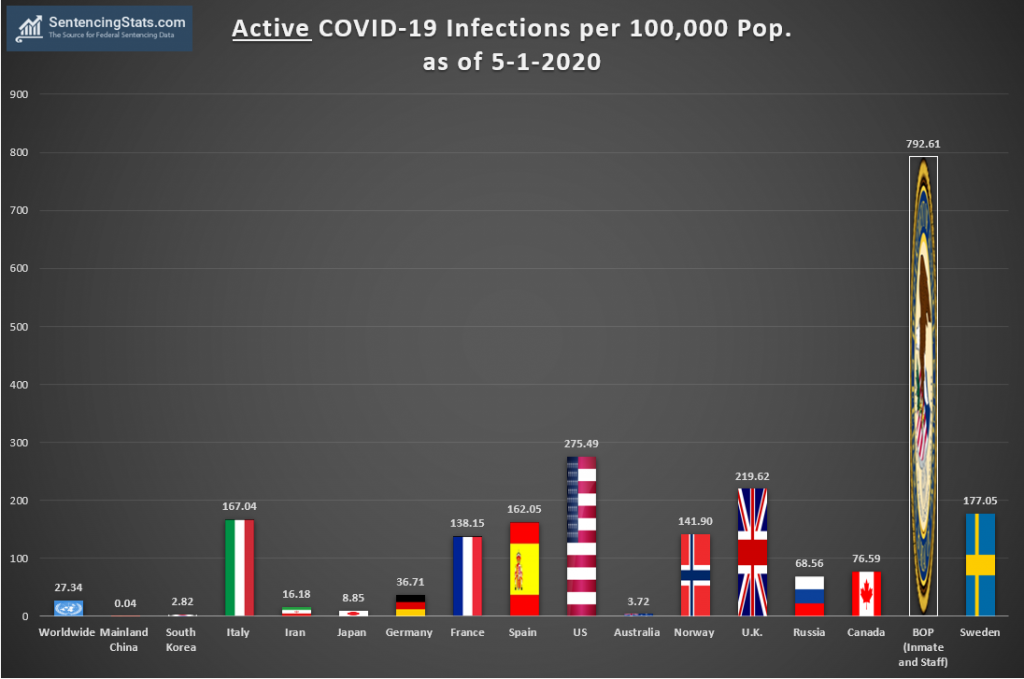 While the BOP's inmate population has decreased by approximately 3,000 over the past two weeks, the number of actively infected inmates still grew by nearly 1,000.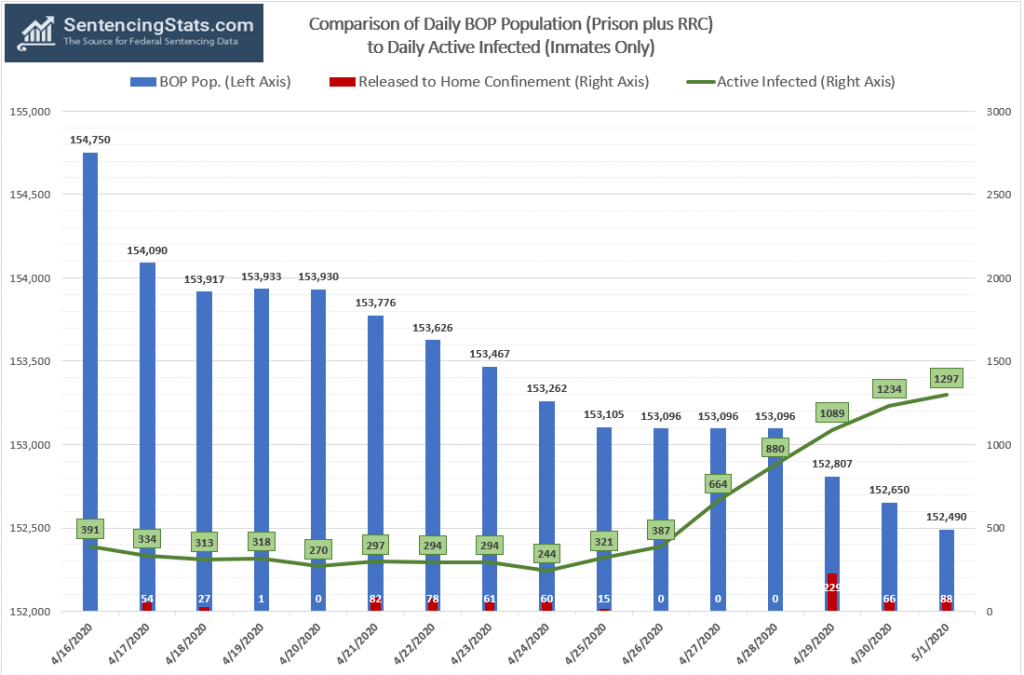 As the BOP performs more tests, the number of infected inmates and staff is exploding. However, the BOP is not releasing any data on the number of tests being performed, which would be helpful to better ascertain the extent of the outbreak.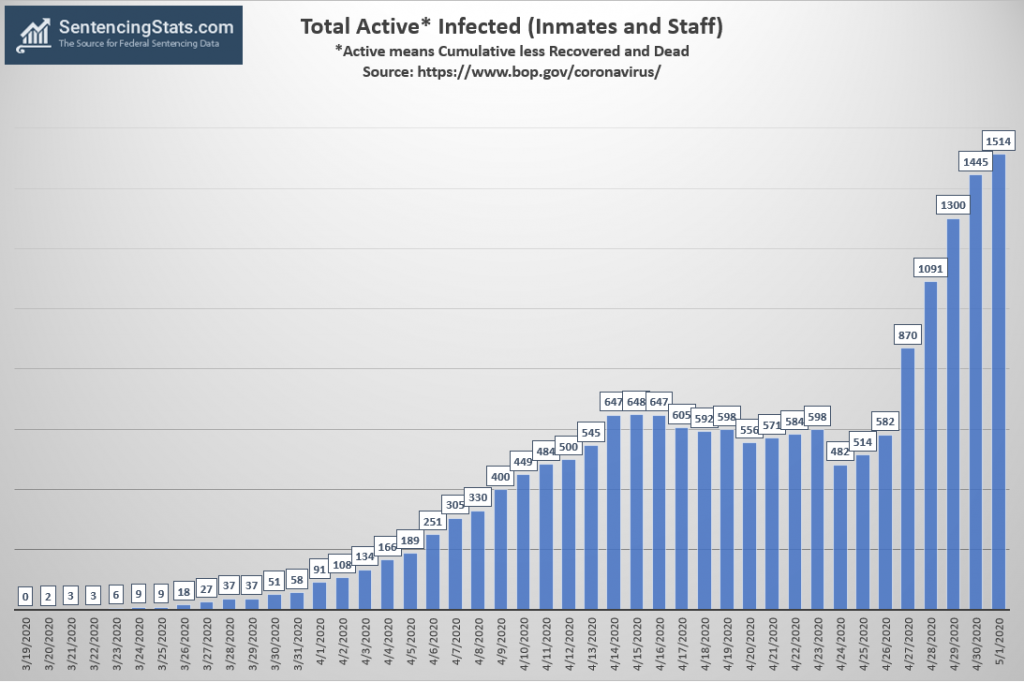 The BOP is at Day 44 of the virus being introduced into its facilities. Nearly 2,200 inmates and staff have now been confirmed infected. In contrast, on Day 44 of the U.S. infection, there were only 164 confirmed infections.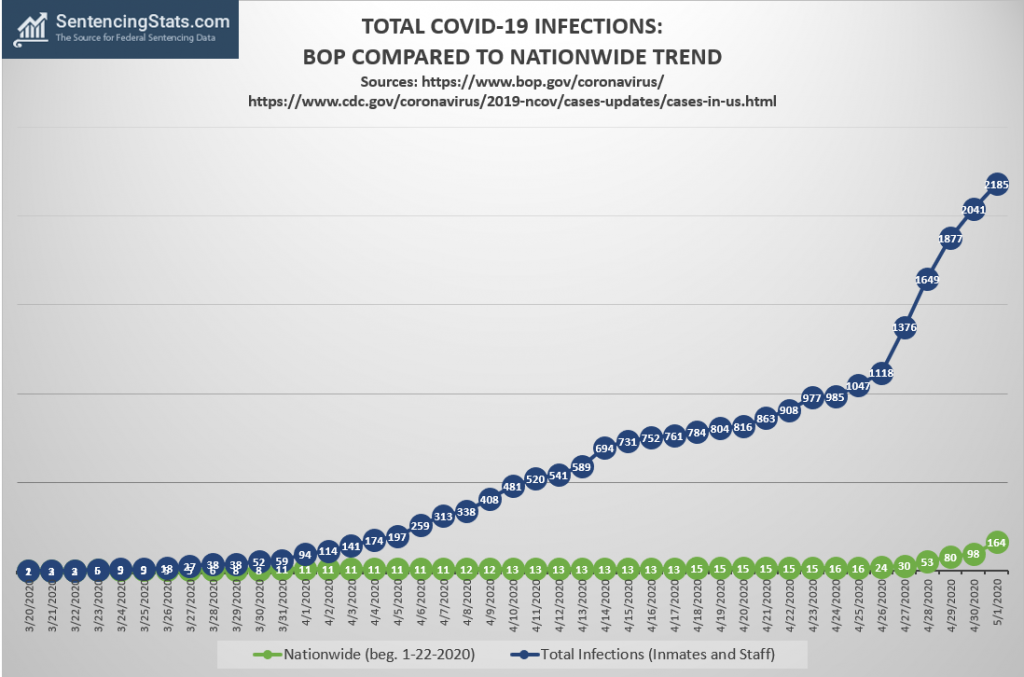 What is particularly troubling is that inmates are bearing the brunt of the infection. For every staff member infected, over five inmates are infected. This likely speaks to the lack of sufficient PPE afforded inmates and inability to physically distance them in BOP facilities.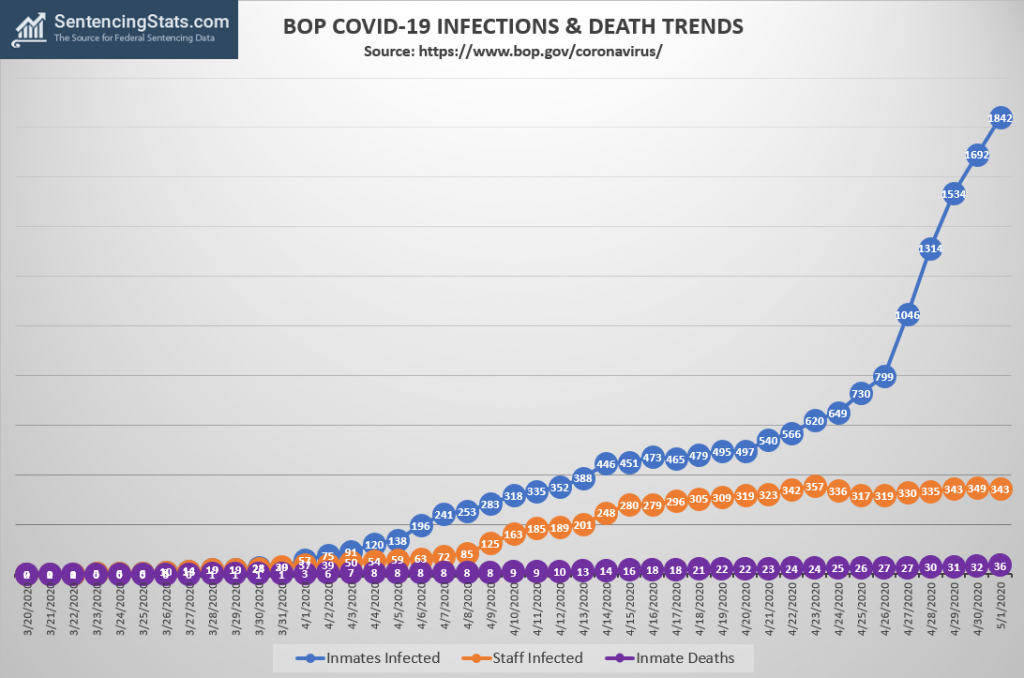 There are now 49 of 122 federal prisons and 22 of 154 Residential Reentry Centers with known infected individuals.